MKTG Drop is designed to be very easy to learn and use.
You will need to be added to the list of users before beginning.
Contact MKTG to get set up as a new user MKTGDrop@dentsu.com
We have prepared this video to show you how to use MKTG Drop, along with the detailed instructions below.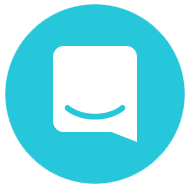 A chat function is available to speed the communication between users and the MKTG team. Found on the bottom right of MKTG Drop, please contact the MKTG team when ever you require assistance. We're here to help.

Once logged in, press the 'ADD NEW CONTENT' on the content tab to start creating your new MKTG Drop listing.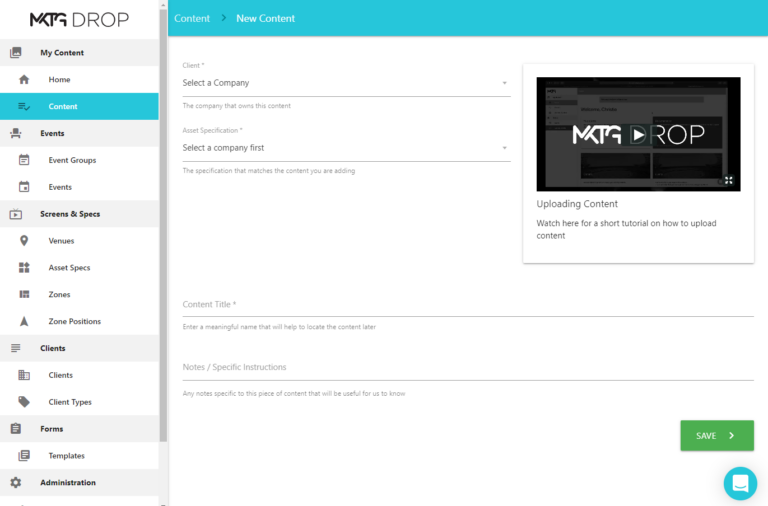 This is the New Content page.
The first step is to locate your club name in the client box. You can search or scroll through options.

Next you will select the asset type you are about to upload.

Check on the relevant specs page which asset you will need to upload to.
Next up, give your content a simple title. This does not need to include the partner / club name, as that will be attached to the asset automatically.
You may also add notes or instructions below this. 
Click 'SAVE' to move to the next step.

Now you are ready to upload your content.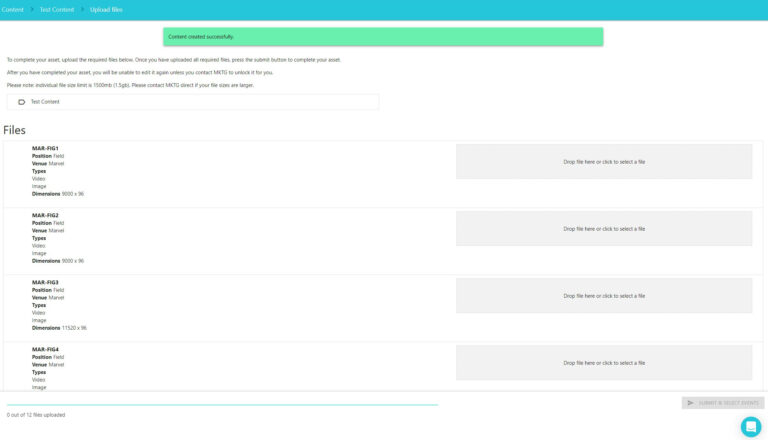 Your page will look different to this based on the assets required.
Drag your files into the correct assets drop zone, or click to browse your computer for your files.
MKTG Drop will run a check on your content to make sure it meets the requirements.
If you get any errors, double check your content meets the requirements outlined in the relevant spec page on this website.
If you still run in to trouble contact MKTG to help troubleshoot.
Once all your files are uploaded, click the 'SUBMIT & SELECT EVENTS' button.
Next you will select the event / event category your content will play at.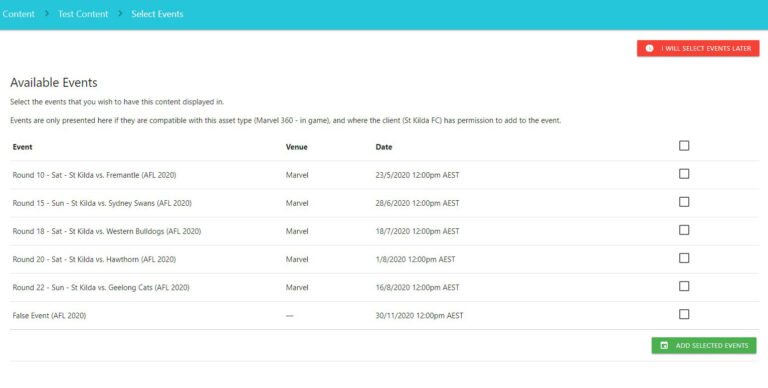 Your page will feature relevant events here.
Some events are each individual match and some are more generic categories.
Click the check box next to the relevant event(s) and click 'ADD SELECTED EVENTS'
You can remove selected events on this page as well. 
INDIVIDUAL MATCH SELECTION
All the matches you are entitled to display content at will be listed. You can select each match individually by clicking the box, to the right – this is useful if you have specific campaign dates for your content.
You can select all the matches in the list by clicking the top right box.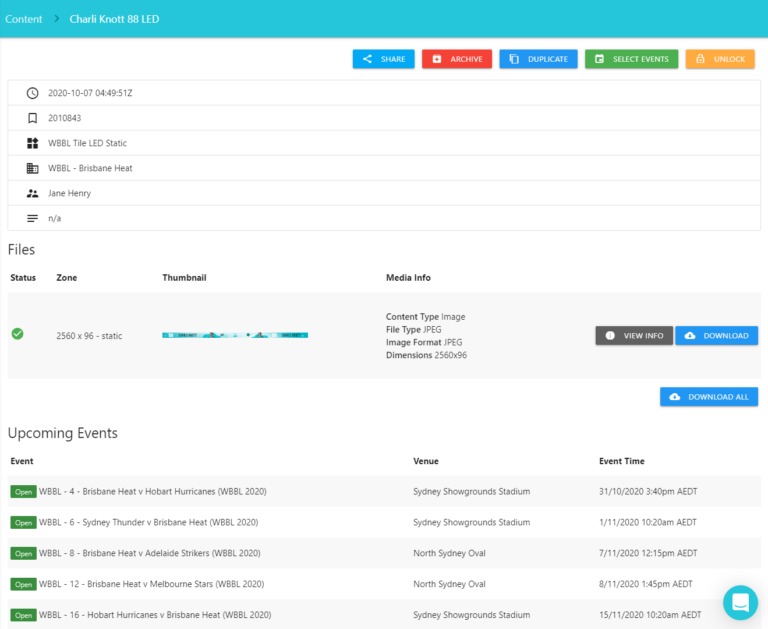 Once all your events are selected click 'DONE' to finalise your content.
You will now be taken to your content page.
Here you can get the unique content ID, play any uploaded video content, share, archive, duplicate, update events and download your assets.
If you need to update/resubmit content, contact MKTG and we will unlock the content so you can upload to content over the top of your existing content.
In the case of wanting to use previously submitted content again, you will be able to locate your previous asset and restore it and link it to new events.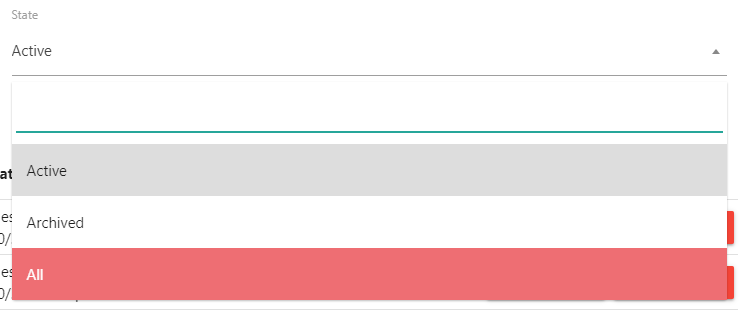 First you will need to get to the content page of the existing asset.
If you know the ID or what the content was named, you can search for this in the main content tab.
Make sure the 'State' filter is set to 'All' to find any archived content.
Once you find an archived asset, click on the 'Restore' button.
From here you should be able to go into the asset and link it to new events.
If there are no longer events attached to this asset contact MKTG.
Make sure your content still matches the accepted specs outlined on the relevant spec page.
If the requirements have changed since your content was created/uploaded, contact MKTG as it may still be able to be accepted at venue.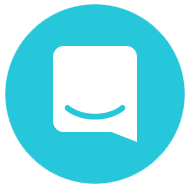 Or reach out via the chat function on MKTG Drop.
We're here to help