The 360° Perimeter LED asset refers to the digital signage covering the full canvas of perimeter LED. It however does not take into account the variable location of the End of Wicket LEDs or stadium breaks.
360° specs are for Event Presentation content only.
That is Cricket Australia and BBL club in-break content.
Event Pres. content can be made in 360° spec or tile spec.
The 360° spec is best used for large animations, however you must use the tile spec if there are any stationary components as they may sit over the ends of screens, or across the change from perimeter LED to End of Wicket LED.
Venues and specs are subject to change as the fixture is finalised. We recommend bookmarking this website and joining our MKTG specs mailing list to make sure you always have the latest information.
If you require assistance understanding these specs or need help creating content, MKTG Studio is here to help.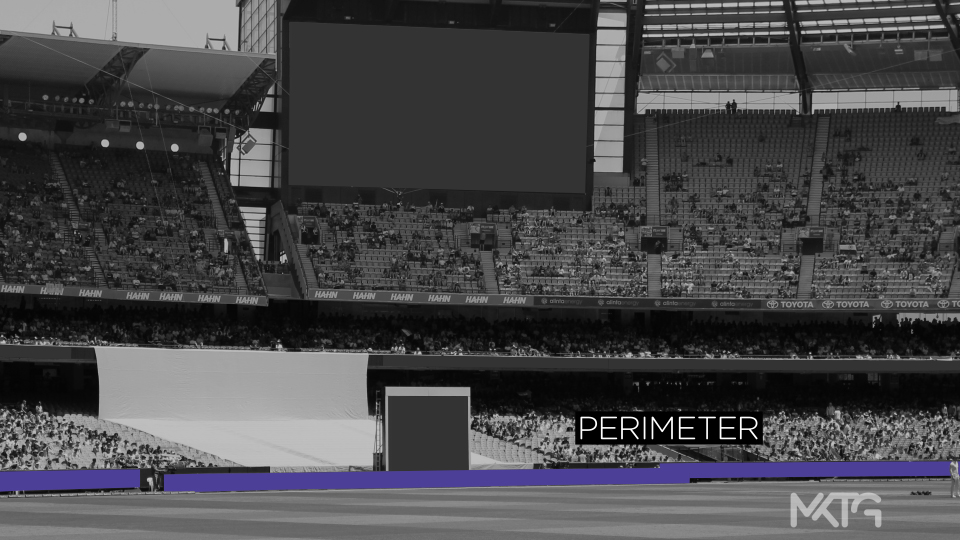 Make sure you read through all our tips and best practice guidelines.
Click a sub-heading to read all about it.
You are able to supply static or animated content for this space.
If creating animated content for in-match display, you will need to also provide a static version of your creative for use during play. 
Animated content may loop several times before play begins, so we recommend making your content loop.
Due to the way the LED are played out, it is important that all files are the exact same duration.
For in game content make sure the files you create are 5 seconds exactly, and not a frame too long or short.
The duration should read '0.00.05.00'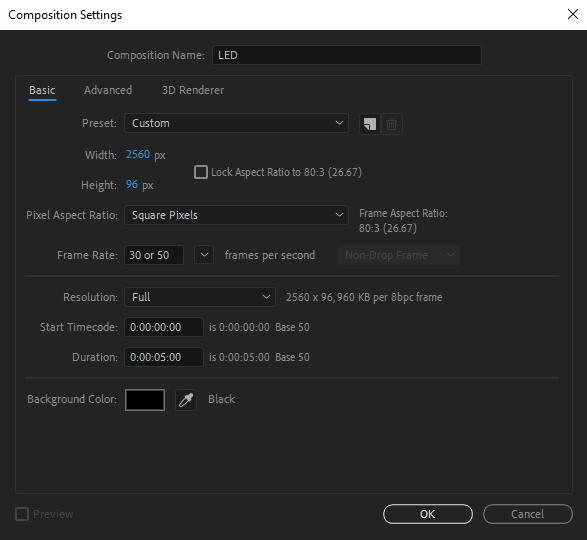 Due to the way the LED are played out, it is important that all files are the exact same duration.
For in game content make sure the files you create are 5 seconds exactly, and not a frame too long or short.
The duration should read '0.00.05.00'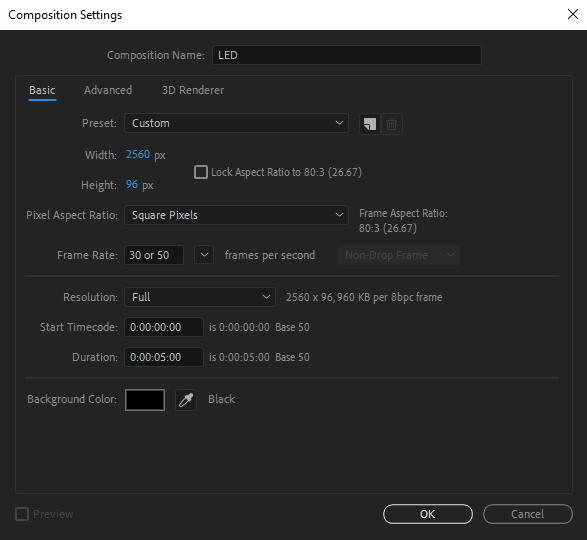 Sometimes when creating files in Adobe Media Encoder or Handbreak, the large dimensions of the LED files can be restricted by the default settings. Make sure to double check the output dimensions.
You may need to change the following Media Encoder settings to the following:
Profile: Main
Level: Unrestricted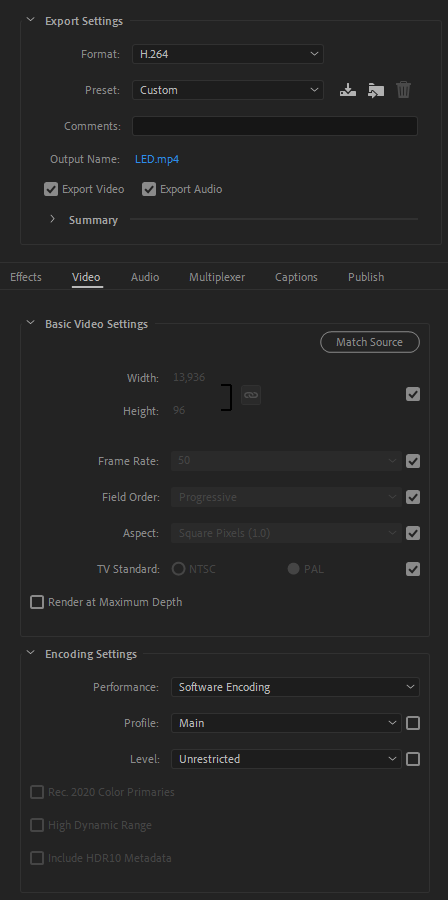 If you are creating content for The Gabba or Blundstone Arena, please be aware that due to the slope of the ground, some of the on ground cameras occasionally have some of the field LED obscured.
Historically we have encouraged partners to shift creative to the top 80% of the screens. While this may make a small positive difference to broadcast exposure at certain times, Futures Sport and Entertainment advises the most important advice for partners is to utilise the full height of the screens, ensuring content reaches the top of the display, while avoiding creatives directed towards the bottom of the screens.
In support of the McGrath Foundation, the Sydney Test match will be themed pink.
You are invited to show your support by featuring a predominantly pink creative, across your assets.
The pink to be featured for digital assets is: #EE76A3
More information available on our Pink Test page.
We have an instructions page which will help you get started using the platform, however if you require any further help please contact the MKTG Drop team.
If you haven't already used MKTG Drop, you will need to be set up as a new user so you can access the portal.
Please contact the MKTG Drop Team to get started.
| Milestone | Deadlines |
| --- | --- |
| MKTG Drop International Open | 15/10/2021 |
| MKTG Drop International Event Release | 22/10/2021 |
When MKTG Drop is open for this season, you can upload new content as well as check and restore old content.
When MKTG Drop releases the events, you are able to link new or existing content to the appropriate matches.
Match
Deadline
Deadline Note
First Test (Start of Ashes series): Wednesday, December 8-12 – The Gabba
17th Nov 2021
3 weeks before Match Day
Second Test: Thursday, December 16-20 – Adelaide Oval
25th November 2021
Third Test (Boxing Day): Sunday, December 26-30 – MCG (Day-Night)
5th December 2021
Fourth Test: Wednesday, January 5-9 – SCG (Pink Test)
15th December 2021
Fifth Test: Friday, January 14-18 – Blundstone Arena
24th December 2021
First ODI (NZ): Sunday, January 30 – Perth Stadium
9th January 2022
Second ODI: Wednesday, February 2 – Blundstone Arena
12th January 2022
Third ODI: Saturday, February 5 – SCG
15th January 2022
First T20 (NZ): Tuesday, February 8 – Manuka Oval
18th January 2022
Second T20 (Sri Lanka): Friday, February 11 – SCG
21st January 2022
Third T20: Sunday, February 13 – The Gabba
23rd January 2022
Fourth T20: Tuesday, February 15 – Metricon Stadium
25th January 2022
Fifth T20: Friday, February 18 – Adelaide Oval
28th January 2022
Sixth T20: Sunday, February 20 - MCG
30th January 2022
Contact MKTG immediately if you are unable to meet these deadlines.
The 360° spec creates unique content for each section of the LED around the field of play.
This asset must be animated and not have any stationary components.
Some moments may loop several times when played, so we recommend making your content seamlessly loop back to the start.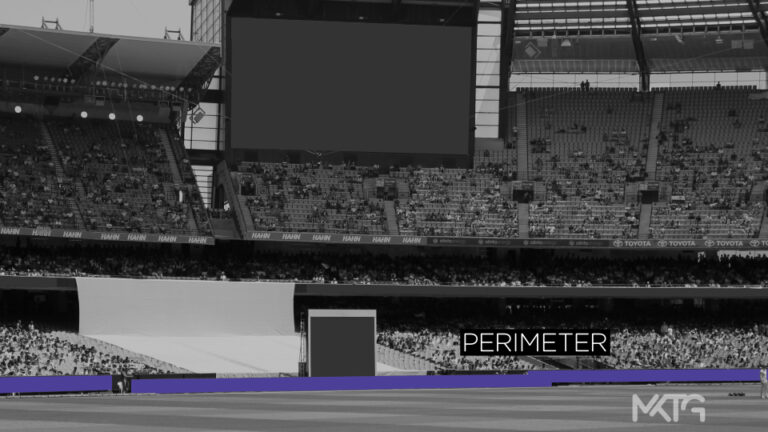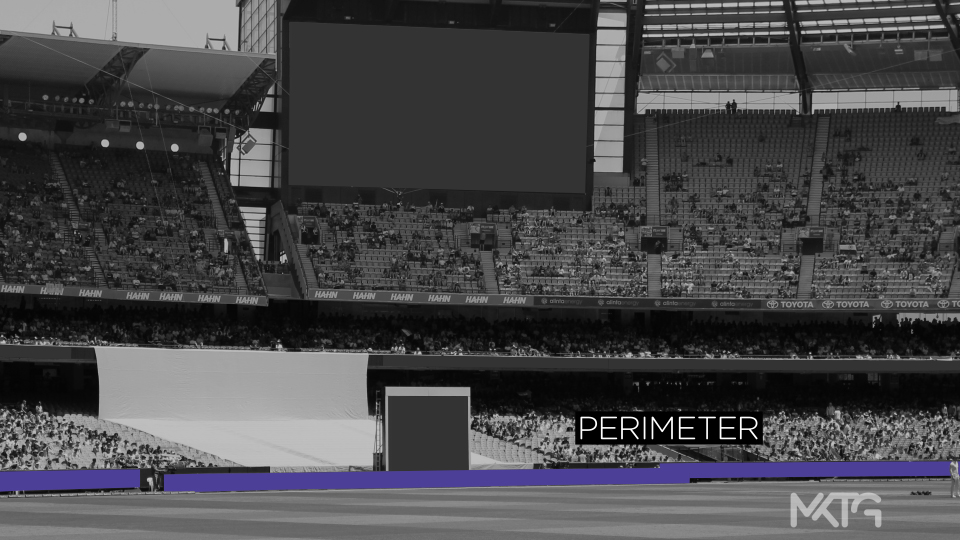 | Venue | Dimensions | Times needed |
| --- | --- | --- |
| All | 4000x96 | 14 |
| Content | FPS | File type | Codec | Duration |
| --- | --- | --- | --- | --- |
| Video | 50 | .mp4 | H.264 | Unspecified |
| Content | MKTG Drop Asset |
| --- | --- |
| Animation only | Perimeter 360 Animation - International |
MKTG has an expert in-house studio, specialising in stadium content creation and conversion.
Find out more here and contact Elizabeth Cook to find out how we can help you.